Privacy policy
This Privacy Policy sets out and informs you how Recouvéo uses and protects the information you
transmit to us if so or when you use this site accessible from the following URL: www.recouveo.com
(hereafter referred to as the "Site").
Please note that this privacy policy may be modified or supplemented at any time by Recouvéo, in
particular to comply with any legislative, regulatory, jurisprudential or technological developments.
In such a case, the date of its update will be clearly identified at the beginning of this policy. These
modifications engage the User as soon as they are posted online. It is therefore appropriate that the
User consults regularly this confidentiality policy and use of cookies to learn about any changes.
1. Personal data
In general, you can visit Recouvéo's website without communicating any personal information. In any
case, you are in no way obliged to transmit this information to Recouvéo.
Recouvéo can be brought in the case of a request for contact by the user, to ask to fill in your last
name, first name, email address, telephone number, company and function (hereinafter your
"Personal Information"). By providing this information, you expressly agree that it will be processed
by Recouvéo for the purposes indicated in point 2 below and for the purposes stated at the end of
each form.
 In accordance with the General Data Protection Regulation (GDPR) adopted by the European
Parliament on April 14, 2016, and the Data Protection Act of January 6, 1978, Recouvéo informs you
of the following:
1. Identity of the data controller
Le responsable du traitement est la société RECOUVEO EXPERT CREANCES, ayant son siège social au
25 rue Francis Davso, 13001 Marseille – France.
 Tél. : + 33 (0)4 84 25 61 31
2. Purpose of personal data processing
Recouvéo might process you personal information:
(a) for the purpose of providing you with the information or services you have requested (in
particular: the sending of the Newsletter, commercial offer, audit request or any other type of
services related to the activity of the company at the request of the user) and or
 (b) for the purpose of collecting information enabling us to improve our Site, our products and
services (in particular via cookies); and or
 (c) for the purpose of contacting you about various events surrounding Recouvéo, including
customer support.
Only Recouvéo is the recipient of your Personal Information. These, whether in individual or
aggregated form, are never transmitted to a third party. Neither Recouvéo, nor any of its
subcontractors, sells the personal data of visitors and Users of its Site.
Your Personal Information is retained by Recouvéo only for the time corresponding to the purpose of
the collection as indicated in part 2 above which can not in any case exceed 24 months.
5. Data Protection and Privacy Act
You have the following rights regarding your Personal Information, which you can exercise by writing
to us at the postal address mentioned in point 1 or by completing the form opposite.
0 Rights of access and communication of data
You can access your personal information.
To help you in this process, especially if you wish to exercise your right of access by clicking on the
following link.
0 Right of rectification of data
Under this right, the law allows you to request the rectification, updating, locking or deletion of data
concerning you that may be inaccurate, incomplete or obsolete.
You can also set general and specific guidelines regarding the fate of personal data after your death.
In this case, the heirs of a deceased person may demand to consider the death of their loved one and
/ or to make the necessary updates.
 To help you in this process, especially if you wish to exercise, for your own account or on behalf of
one of your deceased relatives, your right of rectification by clicking on the following link. 
0 Right of opposition
The exercise of this right is only possible in one of two following situations:
If the exercise of this right is based on legitimate grounds; or

If the exercise of this right is intended to prevent the collected data from being used for commercial
prospecting purposes.
To help you in this process, especially if you wish to exercise your right of opposition by clicking on
the following link.
Recouvéo undertakes to respond to your request for access, rectification, opposition or any other
request for additional information within a reasonable period of time, which may not exceed one
month from receipt of your request.
2. Cookie policy
When you first login to the website of Recouvéo, you are warned by a banner at the bottom of your
screen that information about your browsing may be saved in files called "cookies". Our cookie policy
allows you to better understand the provisions that we implement in terms of navigation on our
website. It informs you in particular about all the cookies on our website, their purpose (part I.) and
gives you the procedure to follow to set them up (part II.)
1. General information about cookies on Recouvéo's website
Recouvéo, as publisher of this website, may proceed to the implementation of a cookie on the hard
drive of your device (computer, tablet, mobile etc.) to guarantee a smooth and optimal navigation on
our website.
"Cookies" are small text files that allow us to recognize your computer, tablet or mobile device in
order to customize the services we offer.
The information collected through cookies does not in any way identify you by name. They are used
exclusively for our own needs in order to improve the interactivity and the performance of our
website and to send you contents adapted to your centers of interests. None of this information is
the subject of a communication to third parties.
2. Cookie configuration based on your preferences
You can accept or refuse the deposit of cookies at any time
When you first log on to the Recouvéo website, a banner briefly outlining information about cookies
and similar technologies will appear at the bottom of your screen. This banner warns you that by
continuing your navigation on the website of Recouvéo (by loading a new page or by clicking on
various elements of the site for example), you accept the deposit of cookies on your terminal. You
are also deemed to have consented to the deposit of cookies by clicking on "Accept" to the right of
the banner at the bottom of your screen.
Depending on the type of cookie involved, collecting your consent to deposit and read cookies on
your device may be imperative.
Cookies exempt from consent
In accordance with the recommendations made by the "Commission Nationale Informatique et
Libertés "(French National Commission for Data Protection ), some cookies are exempt from the prior
collection of your consent to the extent that they are strictly necessary for the operation of the
website or have the exclusive purpose of allowing or facilitating electronic communication. These
include session ID cookies, authentication. These cookies are fully subject to this policy insofar as
they are issued and managed by Recouvéo.
Cookies requiring your prior consent
This requirement applies to cookies that are issued by third parties and qualified as "persistent" to
the extent that they remain in your device until they are deleted or expired.
Because such cookies are issued by third parties, their use and deposit are subject to their own
privacy policies, which you will find below. This cookie family includes audience measurement
cookies, advertising cookies (which Recouvéo does not use) and social network sharing cookies
(including Facebook, YouTube, Twitter and LinkedIn).
Audience measurement cookies provide statistics about the use of various elements of the website
(such as the content / pages you visited). These data contribute to improving the ergonomics of the
website of Recouvéo.
You have various tools for the setting of cookies
Most Internet browsers are configured by default so that cookies are allowed to be posted. Your
browser offers you the opportunity to change these standard settings so that all cookies are rejected
systematically or that only part of the cookies is accepted or refused according to their issuer.
DISCLAIMER: We draw your attention to the fact that the refusal of the deposit of cookies on your
terminal is nevertheless likely to alter your user experience as well as your access to certain services
or functionalities of this website. If necessary, Recouvéo declines any responsibility concerning the
consequences related to the degradation of your browsing conditions that occur because of your
choice to refuse, delete or block cookies necessary for the operation of the site. These consequences
can not constitute damage and you cannot claim any compensation for this fact.
Your browser also allows you to delete existing cookies on your device or to notify you when new
cookies may be placed on your device. These settings do not affect your navigation but you lose all
the benefit of the cookie.
Please find below many tools available so that you can set the cookies on your device.
The setting of your internet browser
Each Internet browser has its own cookie management settings. To find out how to change your
cookie preferences, please find below the links to the help you need to access your browser's menu
provided for this purpose:
Chrome : https://support.google.com/chrome/answer/95647?hl=fr
Firefox : https://support.mozilla.org/fr/kb/activer-desactiver-cookies
Internet Explorer : https://support.microsoft.com/fr-fr/help/17442/windows-internet-explorer-delete-manage-cookies#ie=ie-11
Opera : http://help.opera.com/Windows/10.20/fr/cookies.html
Safari : https://support.apple.com/kb/PH21411?viewlocale=fr_FR&locale=fr_FR
For more information on the tools for controlling cookies, you can consult the website of the CNIL
(French National Commission for Data Protection): https://www.cnil.fr/fr/cookies-les-outils-pour-les-maitriser.
 For any query or additional request for information on this policy cookies, please contact us through
our contact form.
Activity declared to the public prosecutor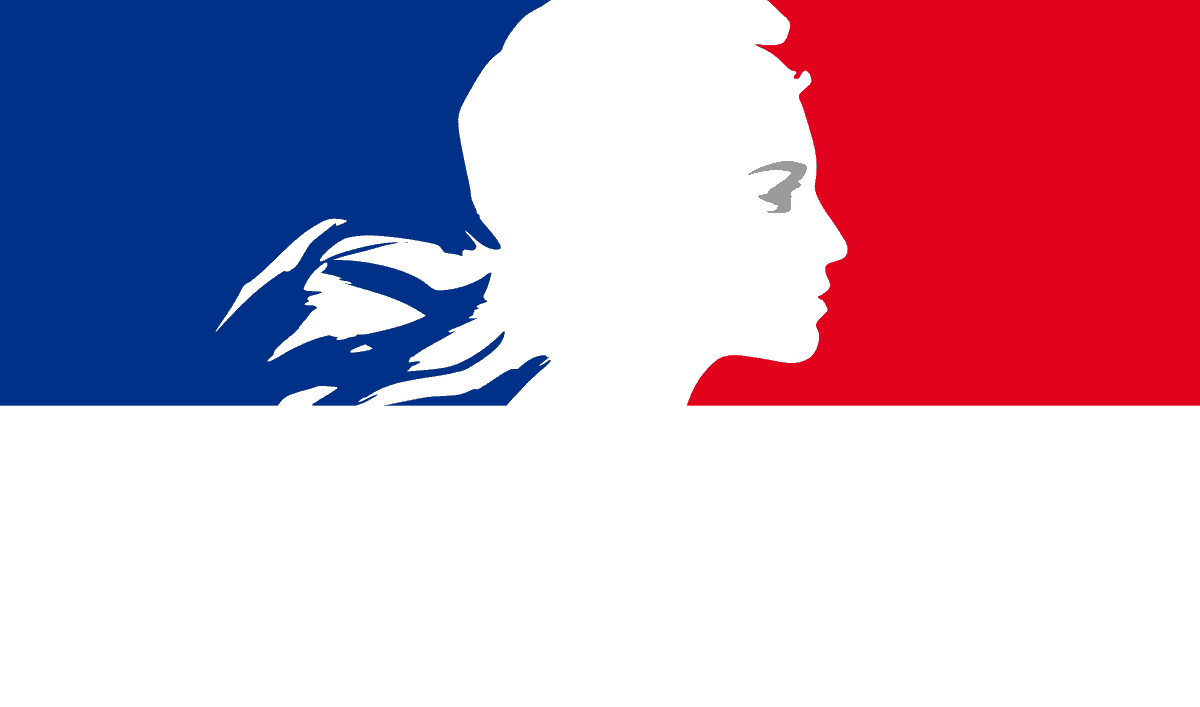 Activity ensured in professional liability by AVIVA

Bank account reserved for funds collected