Phone dunning is undoubtedly the most effective form of recovery because it immediately establishes a dialogue with the customer, makes exchanges more fluid and allows to quickly clear unpaid invoices or litigation.
To be effective, telephone reminders must be methodical and respect the following 5 steps: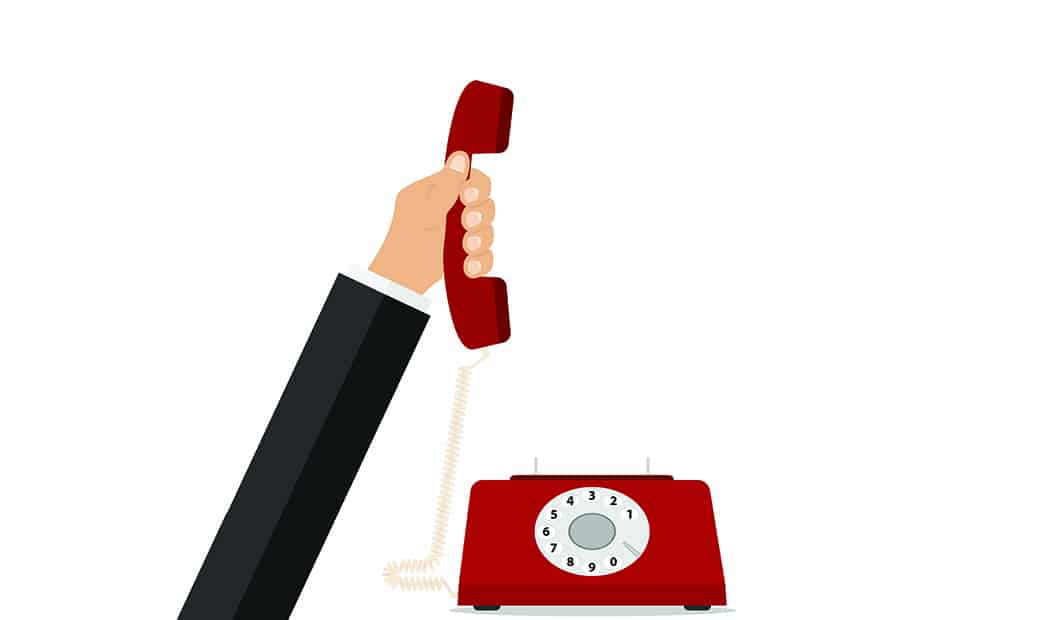 Step 1: Prepare
The preparation phase is essential! It allows you to understand the situation and build your argument on one hand, and on the other hand to be able to provide the customer with all the information he may need and to answer his objections. Preparation consists of gathering and taking note of all the information you have about the client:
Identity of the person to contact,
Address, telephone and e-mail,
Lists of unpaid invoices,
Contractual documentation (quotes, contracts, purchase orders, delivery slips, …)
History of written and telephone reminders,
Nature of the disputes identified, …
Step 2: Engage
When you engage in the conversation with the customer start by introducing yourself and your company. Before continuing the conversation and revealing confidential information, make sure you are talking to the right person. Finally, specify the purpose of your call.
Step 3: Discover and understand
Active listening is necessary to understand the situation in which your client is and to adapt your negotiation strategy. Note all the information obtained and your interlocutor's explanations. Do not hesitate to rephrase the client's words to ensure that you understand the facts.
Step 4: Propose
Offer solutions to your customer so that he can regularize his situation. Try to negotiate a partial payment for the debt if he is experiencing financial distress or if he is disputing part of the invoice. By talking to the customer, you will be able to identify the reason for late payment. In this case, make proposals to improve the process and avoid that this situation is repeated.
Step 5: Conclude
As the negotiations come to an end, it should be concluded:
remember exactly what was said: commitments made, objections and requests made
in case of payment commitments (single payment or schedule), ask for written proof (by mail and / or e-mail) stating specifically the amount and the deadline for payment;
If a payment schedule is set up, insist that it must be respected, that you will follow each of the deadlines and that any incident will result in the immediate payment of the sums remaining due;
check that you have all the elements to recontact and have your contact information (other telephone number, postal address and e-mail address) confirmed;
and propose a recall date if a future telephone exchange is planned.
To preserve the commercial relationship, thank your interlocutor for the time he has devoted to you.
Finally, do not forget to update your database to develop it further.